Zipstall not only the ULTIMATE Parking Search Tool, but we also want to
help you SAVE MONEY on all of your adventures. We are proud to be
partnered with El Beso to give you a better parking experience
and help you save money!

Here's how:
With our Validations program you save on parking at PARTNER. Simply use Zipstall to search for parking at PARTNER and we will show you which parking option they are partnered with and what the discount is
PARTNER parking you will receive
100% discount
for parking at
Capital Center - Impark #312
LOCAL
DOLLARS
Through our Local Dollars program you can save on purchases at El Beso. Simply collect Local Dollars by telling Zipstall the availability of stalls when you park and then we let you spin the wheel. The Local Dollars you win can be spent with our partners like El Beso.
$2.00 off chorizo sliders
El Beso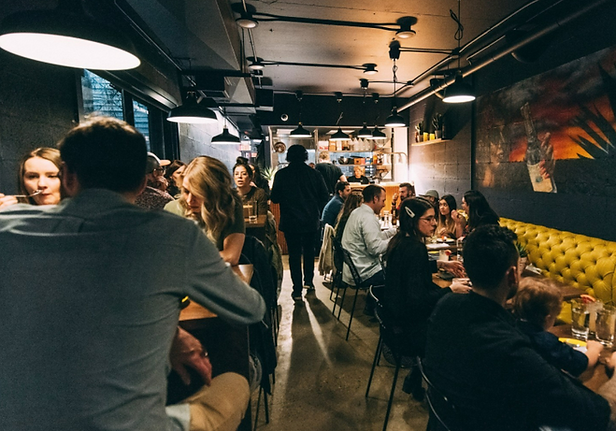 MEET THE PARTNERS
Mezcal features prominently on the menu at El Beso, a taqueria located at 10432 Jasper Avenue. For those not familiar with the smoky spirit distilled from the fermented pulp of roasted agave hearts called piña, this restaurant, inspired by Mexican food and drink, is the perfect place to receive an education.

Co-owner, Henok Kassaye, says he and his partners, Percy Wiredu and Jason McIntosh, were given the best description of the spirit by none other than "The Nose", a legendary mezcalero from Oaxaca City who told them, "You can reach enlightenment through drinking mezcal."

If you've had a mezcal experience of your own, you know that The Nose knows.

Good mezcal and tequila should not be consumed quickly or with disregard. At El Beso, the bartender will happily provide information on the spirits' origins plus knowledge of each bottle behind the bar. If you're wondering about the name, El Beso, you can thank The Nose for that, too.

"He said, 'You don't drink mezcal; you kiss it.'," relates Kassaye. "We knew right away we had a name for the restaurant—in Spanish, the word for kiss is beso."

The long, neon-lit narrow space of El Beso is much like the taquerias frequented by Kassaye and his partners in Tulum and Los Angeles. Well-crafted food and cocktails plus edgy artwork and music transports customers to far-away places by way of imagination (rather than airplane).

Kassaye, Wiredu and McIntosh opened El Beso in 2019 after falling in love with Mexican culture while owning a bar in Tulum.

"We wanted to pair tequila and mezcal with lighter Mexican food," says Wiredu. While the menu features many traditional items like tacos, guacamole, tortilla chips and enchiladas, Alberta ingredients like house-made chorizo are used to imbue local flavour.

"We want guests to have a complete experience here," says Wiredu, "not just with the food and drink, but with the art and music as well— like a symphony where everything comes together."

Dreaming of Mexico? El Beso is set to welcome you, Tuesday through Saturday, 3 p.m. to 10 p.m.