PARKING AT DOSC Restaurant
Zipstall not only the ULTIMATE Parking Search Tool, but we also want to
help you SAVE MONEY on all of your adventures. We are proud to be
partnered with DOSC Restaurant to give you a better parking experience
and help you save money!

Here's how:
With our Validations program you save on parking at DOSC Restaurant. Simply use Zipstall to search for parking at DOSC Restaurant and we will show you which parking option they are partnered with and what the discount is
DOSC Restaurant parking you will receive
25% discount
for parking at
Revillon Parkade
LOCAL
DOLLARS
Through our Local Dollars program you can save on purchases at DOSC Restaurant. Simply collect Local Dollars by telling Zipstall the availability of stalls when you park and then we let you spin the wheel. The Local Dollars you win can be spent with our partners like DOSC Restaurant.
$2.00 off charcuterie board
DOSC Restaurant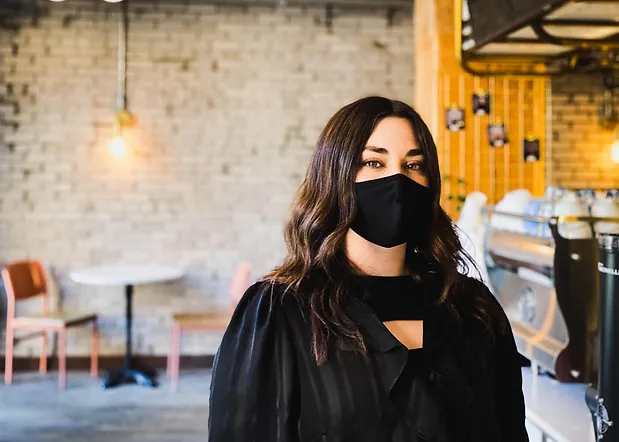 MEET NICOLE
DOSC is a modern steakhouse restaurant and craft cocktail bar in the evenings and that combines the elements of a café by day.

It is found on the southwest corner of 104th Street and 102nd Avenue. This restaurant opens to a warm atmosphere and warmer smiles.

"The story of DOSC has constantly been evolving. From almost two and half years of operations we've changed dramatically" explains Nicole Dodd, the General Manager of DOSC. "Adaptability and growth is at the base of what we do. We've never torn down an idea without fully working through all the outcomes."

Drawing inspiration from both traditional and innovative techniques this restaurant continues to stretch the imagination of what food, cocktails, and coffee can offer. Their menu offers a wide variety of reinvented classics, steak cuts (with a gracious selection of different grades of beef), sides, and desserts to offer a more-than-complete meal!

"Total transparency is often overlooked." Continues Nicole, "There's something to be said about knowing where your food or coffee beans are coming from. One thing I value is being told what farms the products come from. It gives you the opportunity to make informed decisions about the products you choose."

"We invest as much time into our team as we do the products we serve. This creates an environment for personal and professional growth. For myself, the opportunity to learn in other areas of the restaurant has always attracted me."

DOSC offers an experience that aims to expand both your mind and belly. Whether it be early mornings or late at night, this restaurant has what you're looking for!